HOT LAB BENCH
Laboratory work bench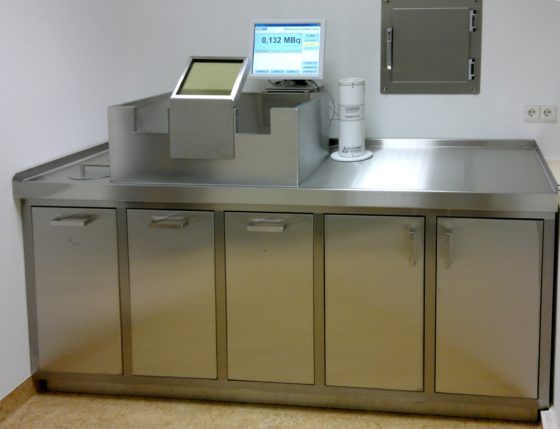 The work bench consists of a stable steel frame construction to carry heavy objects (up to 850 kg/m²), e.g. lead shielding, Tc-generators, etc.
In accordance with the standards for working with unsealed radioactive materials, the stainless steel table plate is provided with a raised profle edge (8 mm) on all sides.
Beside standard dimensions we can also supply work benches with customer-specific dimensions.
Need help?
If you have an enquiry about any of our products or services, please do not hesitate to give us your feedback or suggestions.